In Spain, the christmas holidays lasts until the 6th of january, and this evening the Three Wise Men will visit the children's home to leave presents that the kids has already asked in their letters (like Santa Claus).
They come by camel because they come from Orient, and the kids have to leave some water for the camels and something to eat for all of them.
En España, las vacaciones de Navidad se extienden hasta el 6 de enero, y esta noche los Reyes Magos visitarán la casa de los niños para dejar sus regalos, que los niños ya han pedido en sus cartas (como Santa Claus).
Ellos vienen en camello porque vienen de Oriente y los niños tienen que dejar un poco de agua para los camellos y algo de comer para todos ellos.
If the children have been good kids, they will receive their presents but if they doesn't, they'll receive sweet coal like this:
Si los niños han sido buenos chicos, van a recibir sus regalos, pero si no van a recibir carbón dulce como este:
We have also the custom to buy or to bake the Three Wise Men Cake:
Tenemos también la costumbre de comprar o de hacer el tortel de Reyes:
Inside there are two things: a wise man's figure and a broad bean.
If in your piece of cake you find the wise man, you will be the king, but if you find the broad bean you'll have to pay the cake!
En el interior hay dos cosas: la figura de un rey mago y un haba.
Si en tu pedazo de pastel encuentras al rey mago, serás el rey, pero si encuentras el haba tendrás que pagar el tortel!
Changing the subject, as I said I let you with some pics from the new year's party!
Cambiando de tema, como dije os dejo con algunas fotos de la fiesta de año nuevo!
With a friend of mine, Maria. Con una amiga mía, María.
My eye make-up... I'm sorry for the poor lighting, it detract all the glitter and colours...
Mi maquillaje de ojos... Lo siento por la mala iluminación, quita todo el brillo y los colores...
Myself. Yo misma.
I hope you had a wonderful holidays and if you celebrate this custom, I hope you get a lot of presents!
Espero que hayais tenido unas vacaciones maravillosas y si celebrais esta costumbre, espero que recibais un montón de regalos!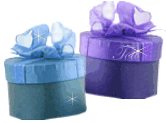 glitter-graphics.com