I'm a very very very dramatic person, for me, the apocalypse is always waiting at every corner. I only have to lose the keys.
Evitar el drama. Soy muy muy muy drámatica, para mí el apocalípsis siempre está esperando en cada esquina. Basta con no encontrar las llaves.
http://moninavelarde.com
Ok, here we are, one more year is going to leave our lifes...
I don't have a lot of goals to get in this new year, only some things that always I have been trying to catch and to keep in my life... I don't know if finally I will be able to do it, but I'm totally decided to try it harshly , because I don't want to be all my life doing and doing again all my mistakes...
If you don't learn how to change your bad habits, life will be more complicated every year, and I'm fed up with the kind of life that I have.
There are a lot of good things, and good people around me, the problem, as always, is me, and if I want to get my goals, then I have to change.
If I want to be happy with myself, then I have to change.
If I want to survive in this fucking world, then I have to change.
If I want to be stronger and don't let people hurt me again, then I have to change.
The change is the key.
So I wish to all of you luck with your goals, and tons of willpower.
Happy new better year.
P.S Wish me the same too... I need it frantically!
Ok, aquí estamos, un año más va a dejar nuestras vidas...
No tengo un montón de metas a conseguir en este nuevo año, sólo algunas cosas que siempre he estado tratando de alcanzar y mantener en mi vida...
No sé si finalmente voy a ser capaz de hacerlo, pero estoy totalmente decidida a intentarlo con dureza porque no quiero estar toda mi vida repitiendo y repitiendo de nuevo todos mis errores...
Si no aprendes a cambiar tus malos hábitos, la vida será más complicada cada año, y estoy harta de la clase de vida que tengo.
Hay un montón de cosas buenas, y buena gente a mi alrededor, el problema, como siempre, soy yo, y si quiero conseguir mis metas, entonces tengo que cambiar.
Si quiero ser feliz conmigo misma, entonces tengo que cambiar.
Si quiero sobrevivir en este jodido mundo, entonces tengo que cambiar.
Si quiero ser más fuerte y no dejar que la gente me hiera de nuevo, entonces tengo que cambiar.
El cambio es la clave.
Así que deseo a todos mucha suerte con sus objetivos, y toneladas de fuerza de voluntad.
Feliz mejor nuevo año.
P.D: Deseadme lo mismo también... lo necesito desesperadamente!
In Spain, we have the tradition to eat twelve grapes, one by second in the last twelve strokes of the year, acording with the the twelve strokes of midnight at the start of the new year.
En España, tenemos la tradición de comer doce uvas, una por segundo, en las últimas doce campanadas del año, de acuerdo con las doce campanadas de la medianoche al comienzo del nuevo año.
And this is some of my glitter make-up for tonight...
Y esto es parte de mi brillante maquillaje para esta noche...
I'll update new pics soon! Actualizaré nuevas fotos pronto!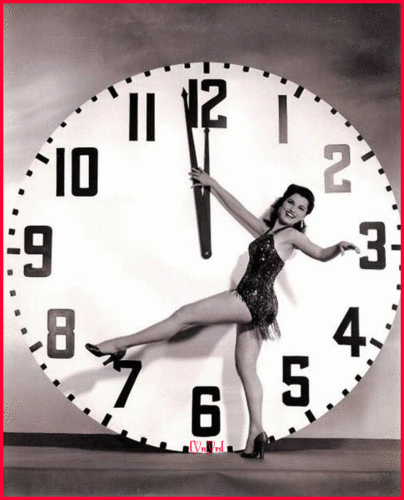 glitter-graphics.com
And thank you to all my new followers!! it's very gratifying for me!
Y gracias a todos mis nuevos seguidores!! es muy gratificante para mí!